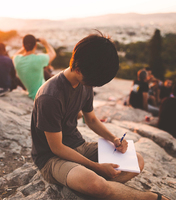 Abhyaas India
MORE ABOUT US
As we all know, knowledge is of no value unless you put it into practice. When we serve our passions, proficiency gradually takes over and becomes habitual.
Perfection consists not in doing extraordinary things, but in doing things extraordinary well.
So, don't aim for perfection. Aim for better than yesterday. In our pedagogy, we follow MILY (Most Important Learning Yesterday) for student's effective outcome.
ABHYAAS INDIA, sometimes plays role as a counselor for student's grooming in every aspect of their live and for their bright future.